Studio Mitchell's 3D animated Facebook adverts as seen here for AT Aviation Sales; continually loops attracting attention to their sales message. Animation have the potential to attract larger visitor numbers than any other social media content. You may have noticed more video and animated content appearing on social media in the recent years. Social media can't be ignored, it is now an established 'large slice' of a companies marketing strategy. It's a great way to share a companies culture and essence with its target audience. Although social media has been available for some time now it is still fertile soil for emotional interactions between customers and their favorite brands. It's where a brands community is born and also where its first loyal customers start to follow a company.
3D Animated Facebook Adverts Draw The Viewer's Attention
Content is King and there's no doubt, 3D animated facebook adverts are the strongest attention grabber in the news feed on social networks. It sets your post apart from your competitors, in fact the whole of the page in a crowded sea of information that users often digest. The 3D animated social post looks alive, fun, and much more engaging. It catches the eye and keeps users watching and reading your brand's message.It also encourages the user to share your post, an important point when growing a brand awareness.
Raise Your Game & Increase Brand Awareness
3D animated facebook adverts and 2D animated graphics out perform the rest on all the social platforms. Why? Because they holds the users attention, taking much more time to experience a complete interaction with a post compared to that of a static image or text alone. Many social media algorithms boost posts that are being watched for a longer time than average. Which results in driving the brand's profile, raising its popularity and increasing audience engagement.
3D Animated Facebook Adverts Make Content Easier to Understand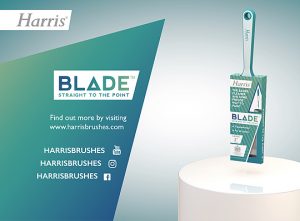 A products technical information can sometimes be complicated for a new customer and so it requires simpler explanations. Lets say your company wants to share news about the product launch, new services, or any other detailed information. A 3D animation can be the best option for the presentation of the information in an easy-to-digest manner. Both animated short films and longer explainer videos are excellent, versatile ways to deliver a message in a simple form and provide a more successful interaction with a potential customer. The example opposite was made for the UK household brand name Harris Brushes. The animation demonstrated the new 'Blade' range of painting and decorating brushes with great success. View the Harris Brush animation.
3D animated Animated Adverts Are Memorable And Shareable
3D animation is King, did we say that before? Well let's say it's the King of sticky content. Visually stunning animation or a fun short video is so much more memorable. An animation can reach a user on an emotional level, make them want to share this content, which in turn drives more traffic to the company's profile, and multiply the chances for a sales conversion. Animated posts are exceptionally efficient in social media advertising since they combine the three most significant reasons to click on an ad: they are fun, enjoyable, and unobtrusive. People always recognize something original. If your animation presents a unique style and originality, it will stop a user, scrolling the news feed, to enjoy your motion design masterpiece.
3D and 2D Animated Posts Are Fun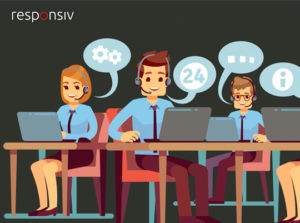 When telling your followers about complicated ideas or concepts, you should think of a solution that can transfer this information more efficiently. Your customers will thank you if you make learning entertaining. We digest information more quickly if we have fun at the same time.
A fun 2D or 3D animation is an excellent way to tell your brand's story funny and creatively. We love fun. After days of routine and hard work, we are looking for something that can give us psychological relaxation and relief. The fun animated post will engage users, entertain them, make them smile, and more loyal to a brand. View the IBM animation produced by Studio Mitchell for Priodev.
Contact us
Contact us to discuss your project. Don't worry if you have not commissioned an animation project before we will walk you through the process.